2018.06.06
Invitation for 27th Guangzhou International Exhibition
The 27th Guangzhou International Exhibition of Automotive Products, Auto Parts & Post Market Services is a well-known automotive aftermarket exhibition brand and China's first auto accessories trade fair. It has successfully made the auto accessories industry independent from the auto industry, emerging and fast growing.
China-Lutong is a premier supplier of fuel injection systems and components for major automakers. It is an honor for us to have a privilege to invite you at CIAACE Guangzhou 2018. The 27th CIAACE (Guangzhou) will take place at China Import & Export Fair Complex on July 1-3, 2018. We invite you to join us at our booth D47 and D48, it is the perfect opportunity to get to know each other better and learn more about what we have to offer you.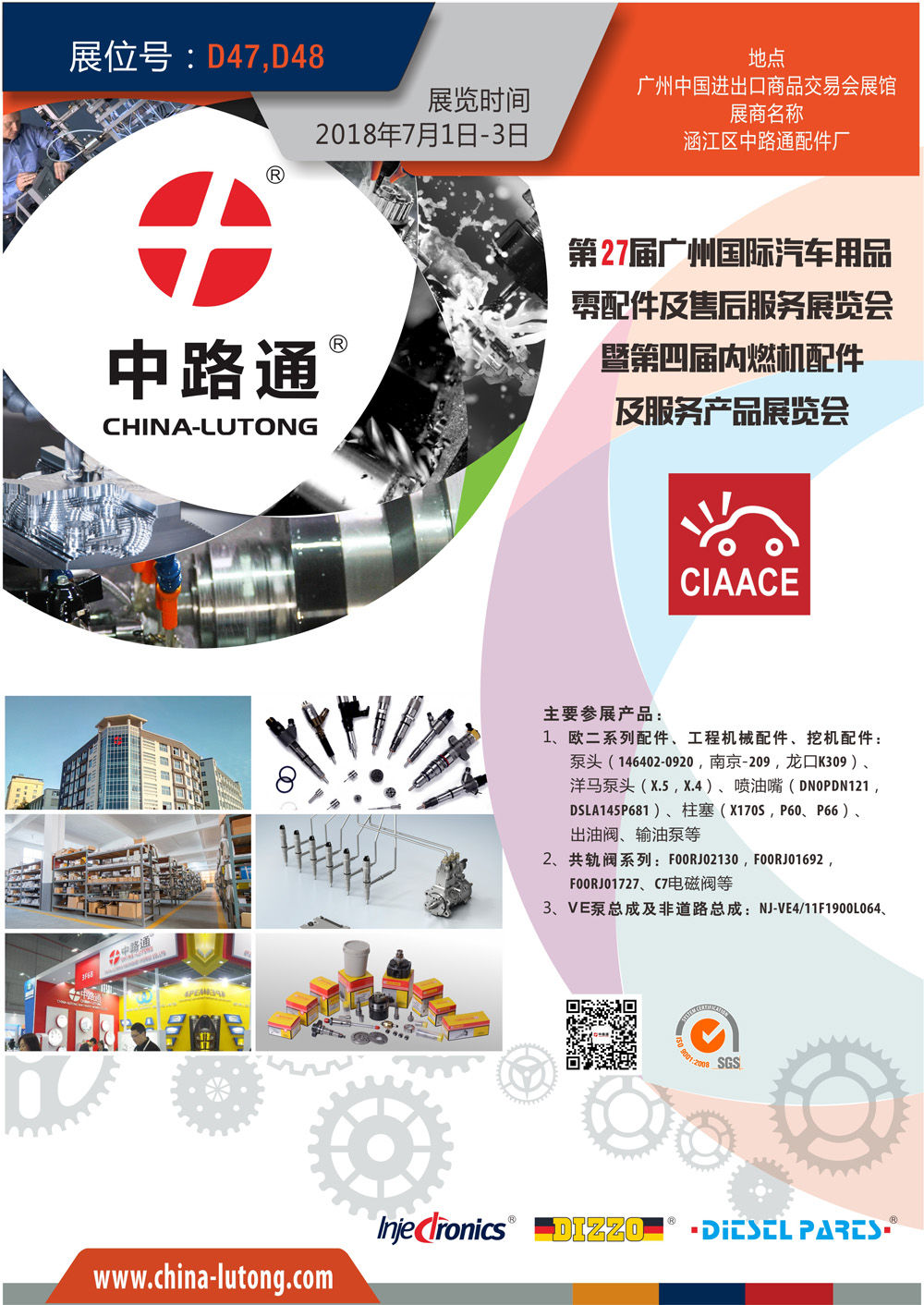 The 27th International Automobile Exhibition
Dates: July 1-3, 2018
Stand: D47 / D48
ADDRESS: No.382 Yuejiang Middle Road, Guangzhou, China
Web: http://www.china-lutong.com
E-mail: tim@china-lutong.net
Tel: 086-594-3605653
Fax: 086-594-3605652
Your presence will do us great honor and we are looking forward to seeing you.
Your sincerely, With kind regards,