2016.10.19
Successful attendance at Auto Parts China Expo & China Automobile Parts Purchase Fair
The Auto Parts China Expo & China Automobile Parts Purchase Fair is currently a professional top-notch gala of China's automobile parts sector, featuring as the largest in scale, a sea of sector visitors and the most impressive in spread.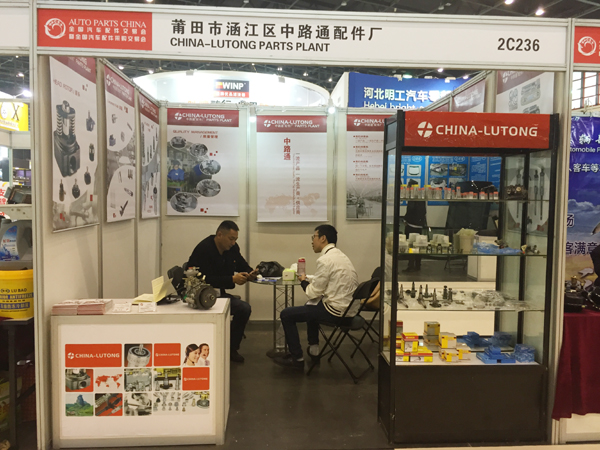 We would like to thank you for spending your time with China Lutong at the Auto Parts Fair in Zhengzhou, during the China Automobile Parts Fair 2016, located at Booth # 2C236. China Automobile Parts Purchase Fair that put us face to face with retailers, buyers and distributors. Through this exhibition, we had an interview with the old guests, to deepen mutual communication and trust, and some new customers to establish a cooperative relationship.

It was a little pity that some customers haven't come to visit our show because of the rainy weather. But China Lutong will attend the coming Automechanika Shanghai 2016. Please wait for our information, hope see you soon!