2017.03.11
Automechanika Ho Chi Minh City 2017
Automechanika Ho Chi Minh City 2017
Date 15.03.2017 - 17.03.2017
Booth No. H02
Country Vietnam
City Ho Chi Minh City
Location / Hall Saigon Exhibition and Convention Center, Ho Chi Minh City, Vietnam
Web Address http://www.china-lutong.com/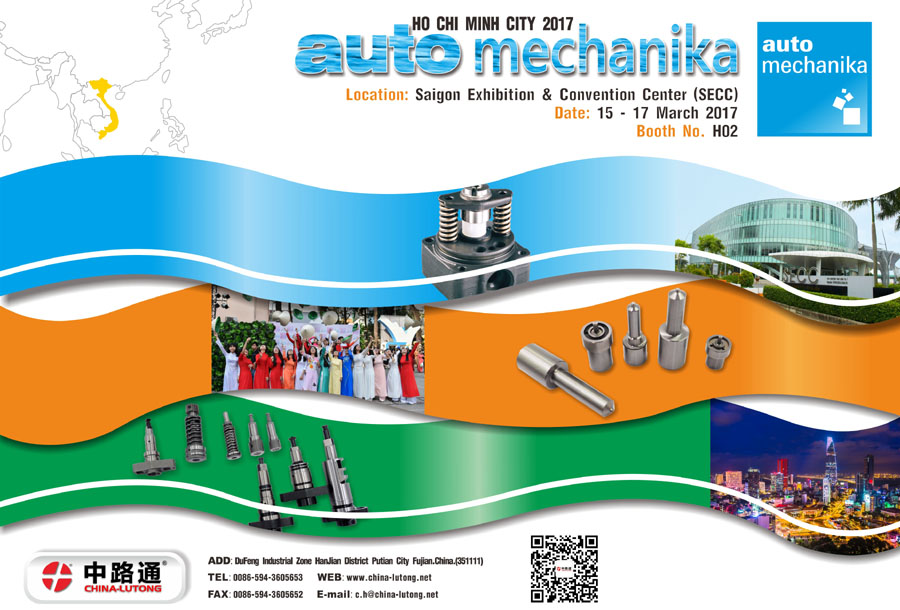 Dear Sir/Madam,
China-Lutong will be participating in Automechanika Ho Chi Minh City 2017 being held from 15th March to 17th March 2017 at the Saigon Exhibition and Convention Center (SECC) in Ho Chi Minh City, Vietnam. This event showcases product from Parts & Components, Electronics & Systems, Accessories& Customizing, Repair & Maintenance, Management & Digital Solutions and Car Wash, Care & Reconditioning. Special showcase Motorcycle Expo Ho Chi Minh City.
In the past 8 years, China-Lutong has been showing advanced Manufacturing & Fuel Injection technologies in Automechanika. It is our pleasure to invite you to this trade fair. We look forward to welcoming you at stand H02.
Your presence will do us great honor and we are looking forward to seeing you.
Your sincerely, With kind regards